Credits
So many factors contributed to make this website possible that it would be careless of me to take all the credit.
The first person I would like to thank is Annie, who explained HTML and FTP with the patience of a saint, and also held the camera for quite a few of the pictures of me that you see here. I would like to thank Setsuna Kou for providing me with so many beautiful costumes. I would like to thank all the models and the costumers you see on the different pages, this site is dedicated to them and to cosplayers everywhere.
In creating the new layout you see before you, I had a LOT of help, first from Mara Lune, who not only came up with the initial design you see here, but also created at least 95% of the new graphics being used. Mara started working on this back in late 2004/early 2005 with me, and stuck with me all the way to the site going live. My second thanks must go to Patti and Steph, my Sera Myu experts, who patiently explained the difference between the original Sailor fuku designs and the Super Sailor fuku designs and the Myu-exclusive villains and who helped me track down photos and identify costumes...oh, so much.
Lastly, the "official" pictures on the site were found in my mad scramble to find reference pictures for poses I thought I recognized, or sent to me by the cosplayer who was posing to match them. Due to this, many of the pictures I have, I can no longer account for where they come from. If you see a picture that your recognize as your own, please tell me and I will gladly give you credit for it.
There is only one site I can say for sure I took most of the manga images from is Manga Style. The Aluminum Siren pictures are from The Sailor Aluminum Siren Place To Be. The shot of Michiru's dance dress is from Soldier of the Abyss. Buttons on the Senshi pages that link to the Sera Myu pages I got from SERA-MYU! except for the Chibimoon one which I got from the Sera Myu Image Gallery. Pretty Guardian Sailor Moon images came from The Oracle and The Devil's Ashe - Wallpapers.
Links
Tailors and Seamstresses
If you are looking for a costume, any one of these professional costumers would be happy to make one for you.








Personal Links
There are a few other websites my work has been added to, if you are interested in seeing some of my other interests.
Cosplay/Anime Costuming and Masquerade Links Another site dedicated to the same purpose as mine, visit here to find other cosplayers and costume providers, information regarding anime conventions, etc.

Anna's extensive Sailor Moon cosplay page. Check it out!

A shrine dedicated to Chibiusa, with some of my fanart on it!

A linkage between many fans that like Sailor Moon.

Gaia's Glow is a really well done site belonging to an online friend of mine, Firefly.
Neko-jin-kun's Cos-play Cavern is my friend Joe's cosplay site.

is my friends Patti and Steph's cosplay site.
My Life Coach Create a life you will love with our inexpensive career/personality testing and coaching services. We offer the MBTI (Myers-Briggs) and Strong Interest Inventory at the lowest prices online.

Engi no Shouzoku is a group of my friends who cosplay together, they've done some amazing costumes!
Link To Me
One of the models on my page, Vic, made a wonderful banner for Sailor Moon Avatars!

And my friend Chibistardust, who owns Pink Moondust, made this one:

Another model and costumer, Trim, made this banner:

Emily made this button for me: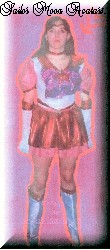 Dan-chan made this lovely animated button for me:

Feel free to save any of these banners and use it to link to http://www.sailormoonavatars.com/